Spring Lake Photographer Rob Wilson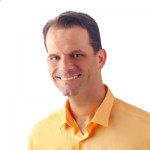 I've been a professional photographer for over 20 years. But I inherited my love for it from my dad. Whether it was at my soccer, baseball or basketball games, he was always there with his camera around his neck. And at the age of 15, I began my love affair with photography. In 1992 I graduated from the Germain School of Photography in Manhattan. Soon after, I began my professional career, freelancing with some of the most well known commercial photographers in New York City. My portrait career began taking pictures of babies in their homes. I then spent 14 years working under two master photographers. Now I photograph families in Spring Lake and all the other towns in Monmouth County.  
I spend most of my time photography families on the beach. Some would say I am best known for my Beach Portrait Photography. One of the things I feel separates me from other family portrait photographers is my ability to photograph families, especially large groups. It took me over ten years to where I got to the point where I could consistently photograph groups of ten to thirty well each and every time. 
I also photograph small events like weddings and Bar and Bat Mitzvahs. Corporate headshots is another part of my photography that keeps me busy.
Click here to contact me!